Post by landon on May 8, 2011 16:06:29 GMT -5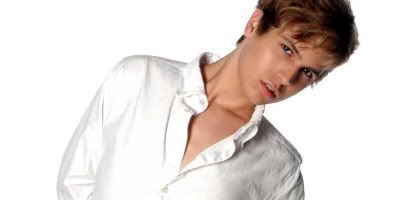 landonmilescarter
nineteen. freshman in college. confident.selfish.flirtatious.frankie donjae.
Landon is a cocky, self-centered, jerk. He is a sex addict and thinks he can generally get anything or anyone he wants. Landon may be all of these things, but hes also self-conscious and constantly trying to win his parents approval. He doesn't seem to care about anything or anyone else but them. At least theres never been anyone in his life that has gotten him to want to please anyone else. Landon does have a sweet side though its not your typical romantic sweetness. His sweetness is a little brasher because he might think its absolutely sweet but others might not think so. You just kind of have to take what you can get from him because he rarely tries when it comes to people. He likes to think things just fall in his lap.

Landons parents are work-a-holics and rich. Landon grew up around house help and has put himself in pretty much any kind of extra curricular and whatnot in school. Hes a bit of a jack of all trades that way. The thing was whenever his parents blew off his competitions and games and such, he would drop whatever it was and move on to the next. He does have a brother whos about seven years older then him and he seems to be living in his shadow. His brother seems to be this successful guy and his parents had actually gone to his stuff when he was younger before they really got into their jobs. They figured that since they did it with one child they already had the experience with one child they didnt need to do it for the other child since Landon hadnt been a planned kid anyway.
The thing was, Landon had no idea what he liked to do so hes pretty much just in college to be in college. He figured that since he had no direction in his life college would keep him busy until then and this way he wouldnt just be some bum living off his parents money.
behind the mask
[/center]
aliasJJ
age25
experience11 years
how'd you find us? an ad on another site.