Post by skye2 on Apr 7, 2011 15:31:24 GMT -5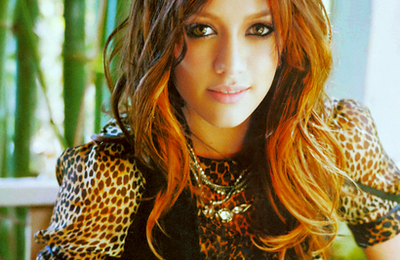 leximarieblake
seventeen. junior. shy.musical.animal lover.hilary duff.
hey there. my name is lexi marie blake. please call me lex. there are some things you should really know about me. i tend to be kind of shy at times. i'm a very great athlete (with my favorite sports being gymnastics and equestrian, as well as cross country, track and swimming). i love music and dancing and everything about it. i love any type of art. i love every kind of animal. i'm a pretty good student.

i love nature. plain and simple. one of my favorite things to do in my free time is to take my horse (rook) out for a ride. we like to explore through the forests and the rivers. we haven't tried climbing any mountainous areas, but i think we'll save that for a long while off. i'd much rather be outside than cooped up indoors. because of this, if you ever come over to my house, my mother would probably tell you that i'm out in the stables or i'm playing some sort of sport with my father and siblings.

i don't really care too much for material possessions. i don't like tv, but i will watch the occasional movie or two. but i don't make a habit of it. i do like some smaller types of technology. i do have and ipod and a laptop, but i don't use the laptop every second of the day. there are times where i will keep my ipod on all day if i'm feeling very into my music. though, i'd much rather keep the radio on all day than headphones stuffed in my ears. the only real thing i use my laptop for is to keep in contact with my old friends, do homework and mix up some of my own music. otherwise, i swear of just about all technology. i don't even care for electric toothbrushes. now that's saying something.

because i am shy sometimes, i do tend to have problems conversing with people. it's not that i don't know what to say or i don't know what they are talking about, it's mostly the fact that i'm nervous around people. being home-schooled means that you don't have too much interaction with people your own age. because of that, i just feel too nervous to speak most of the time. it's not that i don't like you or i don't want to be your friend, it's just that i haven't really had any of those kinds of interactions with people outside of my family.

i do have a few different downfalls though. once you do crack open my shell, i tend to be a little too trusting. i get hurt easily, and then start to feel hopeless and reclusive. awesome i know. i also have a short temper every once in a while. i mean...it's not too often that i get angry, if at all, but it's when i am angry that counts for something. i tend to say things that i don't mean and can end up ruining a relationship in barely any time at all. which is kind of why i'm shy too. i'm afraid of ruining any friendships that i might make in the future.

i was born seventeen years ago in this small town of casper. i was born to laura blake, who is a veterinarian, and benji blake who is a science teacher at the high school. i have one older brother and a little sister. i grew up in the middle-upper class of the small california town. when i was one year old, my first word was 'music'. i guess that one word has kind of shaped my life since then.

when i was four years old my mother put me into a dance class. i learned ballet and many other dances that i still use most of the time today. when i was five i got to take a singing class, which i fell in love with. throughout the next few years i learned to play the piano and guitar, and i was actually pretty good then. when i was in third grade my mother got a job offer to take cake of horses in another small town down in kentucky. she accepted it eagerly, and took the entire family down there to live on a small farm. my dad couldn't find a good job, so he home-schooled my brother, sister and i for a few years.

we rather enjoyed the freedom of it. we were the only kids who were home-schooled in that small city, so we had the ability to be more active in events and activities around the town. we all were able to focus on our favorite hobbies more as well. my brother liked to work with animals, just like my mother. thus, my mom decided that it would be a great idea to get each one of us kids our own horse (at that time they were just babies), to teach us about what our brother loved to do. we all enjoyed taking care of the horses, and once they were big enough, we even took to riding them. normally, after we were done with our lessons, we would spend most of our time out in the stables. my little sister was really into drawing and fashion. she'd spend hours cuddled up to her horse drawing anything she saw down to the absolutely perfect of details. i myself would normally only dance when i was giving my horse a bath, with the music blaring as loud as it would go. i normally utilized my singing ability when i was alone, as i seemed to have developed stage fright.

we grew up like this until my brothers senior year of high school (my junior year and my sisters freshman year). the ranch my mother worked for closed down because the owner had died. she helped sell all the horses but two, and took it upon herself to pay for them herself. we then moved back to casper and found a new small farm on the very outskirts of the town. we were able to have some stables built so we could keep our horses. we seemed to have acquired three cats and a dog along the way, but they mostly stay out in the barn, unless it's raining.

when we first got here we really didn't know it we were going to be sent to a real high school. we really didn't seem very ready for it, nor did we like the idea at first. well, our father ended up getting a job at the local high school as a science teacher, once again. we felt a little better about going, so we started our first year of real high school. granted it was the middle of the year, but we still seemed to get our social and physical skills down pretty quickly.
behind the mask
[/center]
alias marionette
age sixteen
experience about six years
how'd you find us? advertisement