Post by annie on Mar 18, 2011 13:33:01 GMT -5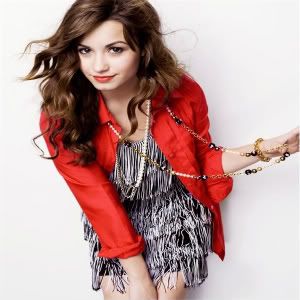 anniemariehaven
fifteen . freshman . optimistic . friendly . romantic . demi lovato.
Annie is bubbly and very friendly; she's someone who most have little difficulty talking to. She isn't one to lie or be deceitful and if you're her friend, she'll put you first without hesitation. Annie isn't one to complain about her lack of privilege, her money doesn't identify her and as long as she's happy, that's all that matters to her. She's a bit of a romantic, a bit meaning very much so. She's had her share of crushes, but not many of them have worked out well for her. As of late, Annie has fallen rather hard for a certain Rian Barrish and has taken to following/watching/admiring him from afar. She feels invisible in his eyes, but is dead set on changing that. She's just...not completely sure about how just yet.

Annie has two loving parents and she loves them back. By no means are they rich like others in the town, but they've done their best to raise their daughter and they think they've done a good job. Annie has a close relationship with her parents; she isn't one to keep secrets from them and she goes to them when she's in dire need of help. Annie's life has been uneventful, compared to some of her peers. She's been forced to tackle the average issues a teenage girl faces: friends, crushes, school, nothing too spectacular. And Annie is content with this. Her best friend would have to be Vendetta, who she prefers to spend a lot of her free time with. She's known for her bubbly personality; Annie takes pride in her ability of turning frowns upside down and she's not one to be mean or rotten to someone else, even when annoyed. These values have been put in her by her parents. Annie isn't looking to get rich or noticed in the eyes of the public; all she wants is to be herself.
behind the mask
[/center]
alias Jean
age 16
experienceThree years.
how'd you find us? I saw your advertisement on another site I am a part of.