Post by JASPER ALEXANDER MORETTI on Apr 8, 2011 23:30:47 GMT -5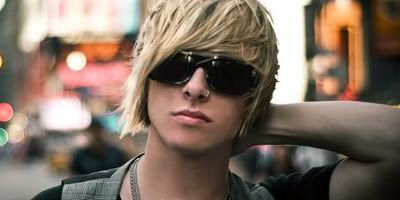 "]

So, Jasper meets a pretty girl online, and he tells her to come over so they can fuck and smoke some weed. what the hell was he thinking? Oh yeah, he wasn't. the boy was clearly out of his mind, but hell. Did he care? not really! Pulling a pair of jeans on as he shit his laptop, he crawled under his bed and grabbed the a box, which inside it had a a bag of weed. as long as he kept it in the box, and hid the box, his parents would never know that it was there, which was prefect for him. he didn't really need them flipping a shit at him. No one really knew what he did anyway. Well, just some girls and his friends, but that really wasn't the point. he heard the front door open, Cami must be here already. So, he zipped his pants up, not bothering with a shirt, took his weed and left his room, sneaking past his sister's room. She didn't need to know what eh was doing, she was probably still a virgin anyway. Jasper lost his virginity when he was like, fourteen or something. Really, he didn't care when, he was happy screwing lots of girls anyway.

walking down the stairs he smiled at Cami and wrapped his arm around her shoulders when he was close enough to her. "We got to be quiet til we get to the basement. then we can make all the noise we want. Its sound proof. he said. he dragged the girl around his large house, and over to a door that lead downstairs, to the finished basement. Usually when Jasper had people over, everyone was in the basement. it had alcohol, a pool table, two couches, a largish tv, and the guest room off to the side. it was a large basement, and he was quite happy that his parents almost never had people over, so they let him do whatever he wanted. And when he had his friends come over, they usually stayed for the night so they all slept in the basement. He let go of Cami and walked down the stairs, his bare feet hitting the carpeted steps. As you walked down you saw a drum kit in the corner, with a guitar case, anda few other things that a band would use. Now, jasper had a band in middle school, but it never really got anywhere, so they just stopped playing. Well, he still played his guitar, but the drum kit was a christmas present, his parents thought that Jasper would learn to play a few different things.

He turned around and looked at the girl for a moment, before walking into the basement and sitting himself on the couch, pulling out a lighter, and setting the weed next to him.