Post by keiona123 on Mar 10, 2011 20:29:10 GMT -5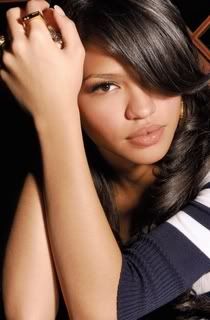 CASSANDRA MARTINEZ
♔ SIXTEEN ♔ JUNIOR - OUTGOING
icons; or one big 400x???
[/img]
( it was the wicked and wild wind , )
BLEW DOWN THE DOORS TO LET ME IN .
- - - - - - - - - - - -
[/center]
i used to rule the world ,
SEA'S WOULD RISE WHEN I GAVE THE WORD .
INFO ♔ This is Cassandra, but she hates being called that so people just call her Cassie. She was born in Casper and stayed here till she was about thirteen. Her parents had gotten divorced and she was dragged to New York with her mom. Even though Cassie's only been gone for three years she's grown up more than what most people would have imagined. In those three years Cassie's life spiraled out of control; with her pregnancy, being beaten by her mother, and being forced to get an abortion, Cassie still wakes up in the morning with a smile on her face. She refuses to let her past haunt her or turn her into some type of psycho- cutter emo kid. Words could not describe her happiness when she found out she would be coming back to Casper. Her life finally seems like it's back on track.
- - - - - - - - - - - -
now in the morning i sleep alone ,
SWEEP THE STREETS I USED TO OWN .
ENEMIES ♔ Cassie would have a crap load of enemies. Most of the time she'd just ignore, but other times she'd give them something to talk about. Cassie's never actually gotten into a real fight, though she's come close a few times. There are only three things she's fight for; family, friends, and her reputation.
- - - - - - - - - - - -
i used to roll the dice ,
FEEL THE FEAR IN MY ENEMY'S EYES .
FRIENDS ♔ Cassie is a very well known student around school. Some of her popularity come from people thinking her family's rich and the rest come from her looks. Not a lot of people befriend her because of who she really is but they get to know her along the way. It's easy for Cassie to make friends because of her outgoing, friendly, and sometimes bubbly personality. While she is outgoing and friendly, Cassie can also have a sassy attitude when she feels she being treated unfairly, or she's just not in the mood to be around people. Her friends put up with this because.. well, lets just say there are perks to being friends with Cassie Martinez.
- - - - - - - - - - - -
listen as the crowd would sing ,
"NOW THE OLD KING IS DEAD! LONG LIVE THE KING!"
LOVERS ♔ After her abortion, Cassie never felt like she could stay committed to just one person. She's had a few FWBs but it's not like she's a slut or anything. It takes a certain type of guy to peak her interests, and these type of guys are rare. Her last boyfriend was when she was fourteen and that didn't turn out to well for her so she doesn't plan on having a boyfriend anytime soon. But that could change ;]


Sooo... plot my bby up.!
- - - - - - - - - - - -
TEMPLATE BY ( M U F F I N ) @ CAUTION 2.0!!