Post by JASPER ALEXANDER MORETTI on Mar 18, 2011 14:56:01 GMT -5
~ ♛ ~
IN YOUR HEAD, IN YOUR HEAD
T H E Y A R E F I G H T I N G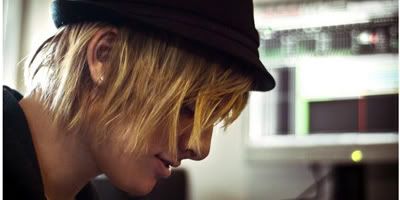 ~ ❀ ~ ❀ ~ ❀ ~ ❀ ~ ❀ ~ ❀ ~ ❀ ~ ❀ ~ ❀ ~ ❀ ~[/center]
Friday, last block of the day seemed to always drag on longer then it should. So Jasper was bored out of his mind in Math, and as soon as the bell rang he was out the door to his locker. he grabbed his things and walked to his car. Now, Jasper needed something to do this weekend. He kind of wanted to go out and party, and Jasper really wasn't one to go out and party by himself. Pulling out his blackberry, he texted Cane, one of his best friends, to meet Jasper at his truck. He would go out and drink with him, right? Honestly, Jasper rarely went out partying, he usually just went out and smoked a joint or two with a few of this other friends, and then would come home and hang around in his room and smoke till he was so high he wouldn't know what's going on.

Jazzy wasn't going home with Jasper today, she had said something about sleeping over her friend's house, or something like that this morning, but he wasn't really listening. Not that Jasper actually would listen to his sister when she went on and on and on about something that he clearly didn't care about. Pulling his bag over his shoulder he walked out the doors of the hallway where his locker was and down to the band room. His base was in the band room. The band teacher said he was going to fix it for him, and he was told he could get his base today after school. He walked down the spine and over to the band room. he found Mr. O'Conner and he took his guitar from him. "She's a nice base. I'd be more careful if i was you" Mr. O'Conner said to Jasper.

Jasper nodded and took the guitar out of the case and strummed it a bit. it couldn't have sounded any better then before. He loved it. "Thank you." Jasper said before packing up his base again and clicked the latches shut and picked up the case. He walked out the door and out to his truck in the junior parking lot. Sure, a lot of his friends were Seniors, but he didn't mind, nor did he really care. He walked out to his truck and looked around. Cane wasn't there yet. What ever. he would get there soon right? Right. Putting the guitar case in the bed of the back of the truck he looked around and waited. He wanted to see if Cane would go out and party with him. If he didn't want to go out, that was fine too. He would just ask another one of his friends to go out with him.


~ ❀ ~ ❀ ~ ❀ ~ ❀ ~ ❀ ~ ❀ ~ ❀ ~ ❀ ~ ❀ ~ ❀ ~
( words dunno ) ( tags cane&&tam ) ( outfit j i n x m e ) ( lyrics "zombie" by the cranberries ) ( credit this template was made by zee (a.k.a. FLUNK IS A FOUR LETTER WORD of caution 2.0). Steal, and you will wake up inside a snowman on the north flippin' pole. )
[/font]