Post by Laim eion Argose on Jun 4, 2011 22:20:07 GMT -5
Liam Eoin Argose!
25. Fun. Loves to party. Straight. Is very romantic.
He's had a fairly normal life. Father died at war taking war photographs. An younger sister lives with their grandparents due to how their mother is having a hard time moving past his death. He's attending collage. An goes to party's every once and again. He loves animals and has filed out an application at the pet store
Friends
He is up for just about anything! Except for people who are complete jerks.
Love life
FINAL IS HOPE SUMMERS....
Trinten Alex Hollow
18 Caring. Straight.Loves to be around people
His parent's
almost
got divorced. But they worked things out and they are as happy as ever. This family, consisting of a mother a father, Trinten and his younger sister, April are very close. Although their close, it doesn't mean Trinten can stay home forever. So, since he had no ambition or any idea what he wanted to do for a living once High school gets out, and he graduates, he's been kicked out. He has an apartment, decent enough, low rent. A job at the book store, and a new roommate, Cash.
Friends
Trinten, Like Liam is loyal to his friends. He seems to make friends wherever he goes.
Love life
open. He's trying to settle into his life at the moment, so girls aren't exactly on his mind. At least for a long term girlfriend
Onyx Ree Keetin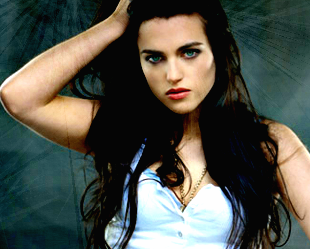 19. lovely. Won't hesitant to back stab a few people. Straight
This cute little thing that only really wants to work at Victoria Secret because of money, and you get a discount on the clothes if you work their. She's Australian by blood. but now lives in the states due to a custody battle between her parents. In a way, she's happy her father won. She loves Australia, but she and her mother didn't always get along most of the time. She's enjoying California, and loves to party. She is planning on being a model when she is out of high school...Unless she has to go back to high school for a second time.
Friends
She's bound to make many friends, and rivals due to her powerful, and lovely charm. She's not afraid to back stab people though if they cross her
Love life
She's open for anything!
Skylar Harris!
16-Single-Open-Striaght
She's been a prostitute for three years..But was let go. Her Final will be DEAN ----. But he's not made yet...She is open for past crushes and flings though! She will need FRIENDS and a few trusted friends will know about her past life.I don't see her having any people she hates or having people hate her...