Post by aidenmarks on May 8, 2011 22:34:21 GMT -5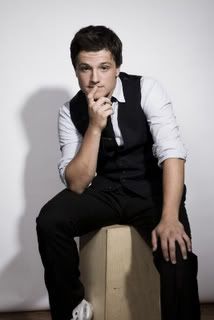 aidenrobertmarks
seventeen. junior. smart. laidback. sarcastic. josh hutcherson.
if you were to ask aiden's friends how to describe, the things you hear would probably include, "he's funny," "he's nice," "he always wants to have fun," and "he's open to everyone." basically, aiden is someone who is willing to make friends with anyone; he'll respect anyone who can respect him. he's not the type of guy to sit home on the weekends; he likes to go out and have a good time with friends. he only likes to be home if he's having a huge party with half the neighborhood. he likes the beach with a large cup of long island iced tea.

aiden is openly gay. he's never had a doubt about it. he's never kept it a secret from anyone... except his father. it would be a "disappointment" to him. he knows aiden doesn't enjoy sports or cars like a normal boy does and that already upsets him. aiden knows his father wouldn't accept it, therefore he finds it best just to hide it from him, which just makes it all the more uncomfortable when his father asks if he has a girlfriend yet. thankfully, he has a huge support group of friends that couldn't care less whether he's into boys or girls. sure, he's come across a lot of criticism, but aiden's learned to just shrug it off and know that the people who are against it aren't good friends.

in regards to school, aiden excels. his grades are above average and he works hard to achieve them (so basically, he's not that kid who doesn't try at all and gets straight A's). he hopes to pursue a career in healthcare, although he's not sure what specifically.

in conclusion, aiden is just a guy who wants to enjoy life. sometimes he has to sacrifice a night out on the weekend to study for a test on monday, but otherwise he loves to socialize and loves to make friends.
behind the mask
[/center]
alias josh
age seventeen
experience couple years
how'd you find us? proboards support