Post by HEY THERE JOEY on Mar 12, 2011 20:43:18 GMT -5
jasper alexander moretti

In any sense Jasper Alexander Moretti is a complete man-whore. he fucks girls and then really has no other reason to ever talk to them again. He will rarely ever talk to the same girl about sleeping with her twice. He is very sweet, but he doesn't actually show it. He thinks of it more as a weakness. he is a partier to put it in a mild way. He smokes a lot of weed and cigarettes, and he knows what it wil ldo to him, though he doesn't actually give a shit. His final is taken by Charlotte Graham. Jasper is not -- in any sense -- patient at all. And that my dear, is putting it very mildly. he hates to wait more then say, thirty seconds for anything. this seventeen teen year old junior is very popular, and knows it. He knows he is also very good looking, and he uses that to his advantage. He is very smart, but does he use his brain most of the time? haha No. Not at all. He's very picky about things, and actually is very skinny and rarely eats much. He loves to drink and party, though that will later change. He doesn't actually have a care in the world for now, and he would rather live day by day then to look to the future. He is almost never seen with the same girl twice; again this will change later on. He rarely actually cares about anyone but himself because honestly, he's a teenager, and he's a douche-bag at that.

irina kristine rowland

Irina Kristine Rowland is is probably one of the sweetest people you will ever meet. She is eighteen years old and a senior. She is easily one of hte sweetest people that you will ever meet and she rarely ever, if at all, swears. She is extremely shy, and she tends to stutter a lot if she isn't careful. She does not like surprises, and will squeak and jump out of her skin. She does not like that at all. She also has a bad tendency to say the wrong things at the wrong time. She rarely ever actually talks, so you can't expect to hold a conversation with her very well. She is very very jumpy, and she knows that its not very good to be that jumpy. She is honestly one of the most innocent people you will ever meet. she doesn't drink, she's a virgin, and she doesn't really want sex. The only thing that she does that is considered 'bad' in her family is that she smokes Her parents actually pick on her for smoking and actually leaving the house all the time, they think that she's a complete slut or something, when they have the most innocent senior girl in the whole grade.Now, her final is taken by Ashley De Lesseps, even though they are the most awkwardest couple on the face of the planet.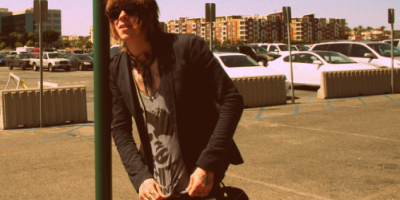 jeremy alexander heck
jeremy is a very very over protective father. he's only afraid that because aspen left him that she will get hurt later on like he did. jeremy is gay but he is not one of those gay guys that just sprinkle rainbows everywhere that he goes. he is sure that his seven month old daughter will grow up to be very accepting of everyone, as her father is one of those people that some people still think that its wrong to be homosexual. he is sweet, but to a point. he doesn't tolerate people's bullshit, well he does but to a point. jeremy will tell you to shut up if you bother him. he really wouldn't have a ton of friends because well, he's very awkward. he tends to talk to little, or to much, and rambles to much. he wouldn't have many lovers because he's gay, so girls are completely out of the question here. he still loves his ex boyfriend Tate, but because Aspen got pregnant he had to break up with him so he still misses him greatly. depending on the people, jeremy could have a lot of enemies because he can come across as an asshole, or very protective of his baby girl -- who is his whole world right now. and some people just don't like gay people. he could have enemies just because he's gay.

devlyn alexander barrett

Devlyn Alexander Barrett is a sexy twenty four year old goth detective. he is bisexual, though he really only likes nicholas. he is very cocky, and a jerk at times. his final is open, though why would anyone want to date a mess like him? He is almost never sober anymore, he has tried a few other drugs though everyone thinks that the man is on crack. Well, he does look like he would be on crack. he is just a mess. He babbles a lot, and he he from Manchester, England; were he moved here when he was a teenager. Devlyn is very known around the bars and pubs, though all he does is end up drinking to the point were the bartenders always seem to take his keys away and make him call someone to come and pick him up. he's not really a good person to call as a friend, nor an enemy, he's one of those people who you rather would not know, though you always seem to end up knowing anyway.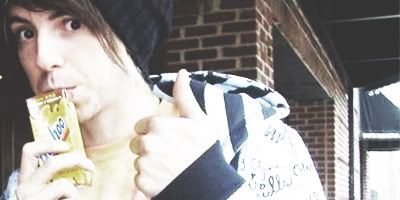 cole ransley hart

Cole Ransley Hart never really thought that he would be able to graduate high school. but he did it. Now, he doesn't go to college, why would he even want to? he's lazy, cocky, crazy; but also very romantic when he wants to be. He is the guitarist in a band that he made with his friends and he loves it. he tries to impress people, even though it just makes him look like an idiot, but he has his fun with being himself. he is very comfortable in his own skin, and wouldn't change anything about himself. Maybe it's his job at american eagle. who knows! he does drink, but that's almost never, only when isaac wants to have a party at their apartment and tells him AFTER he invites everyone over, not that Cole honestly could give a damn. his final is taken by Delaney Love, though a few past relationships and stuff of that sort would be lovely.
casey daniel nixon

Casey Daniel Nixon is that kid that you never think will get far in life because his dream is so out there. he wants to be someone in a band more then anything, though, he doesn't have many friends but that's alright. he at least will try to make new friends. he's seventeen and he is very sweet. he was that kid that everyone picked on when they were in elementary school and middle school because he was an outcast. he is very harmless, and probably wouldn't hurt a fly. he does cut himself, but its either on his thighs or his stomach, where people won't see. he is very up beat, and a smiley kind of person, only because he's to afraid that people would make fun of him for it. because people do make fun of people who cut. he's very distant to a lot of people, but not to everyone. with the few friends that he has, he is very sweet and open about a lot of things, though he has his guard up. his final is taken by sterling kingsley