Post by aisling on May 21, 2011 17:35:48 GMT -5
TRUST ALL THE THINGS I TELL YOU ARE TRUE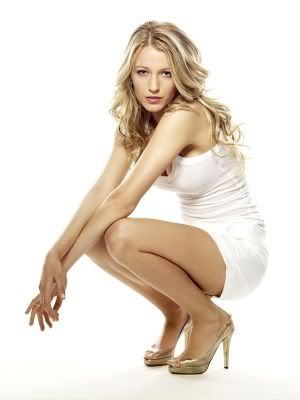 (
dress up in your best
[/b][/size] )
s o • i• c a n • b e • p r o u d • o f • y o u • a n d • n e v e r
believe i wont turn on you
[/i][/center][/font]
• • • • • • • • • • • • • • • • • • • • • • • • • • • • •


It was ten o'clock in the morning, she was riding in a town car with her mother following in a second town car. They met up in a lawyer who slowly opened the envelope, a letter to Aisling and the will was in the large yellow envelope. She leaned into the black couch that was in the office and held the letter to her chest, breathing in deeply as she let a tear fall and it hit her finger that was gripping the letter.

"He wants half of all of his earnings to go to his daughter, Aisling..." the lawyer stopped talking as he looked at Aisling and then to her mother, "Aisling... you realize that you are a multi billionaire, right?" he asked her and Aisling ignored him, looking at the black coffee desk sitting between her and her mother. "The other half is going to you, Ms. O'Brian..." He said and looked down.

Of course there were many other things that were said, but Aisling only heard those few words. She left from the office and immediately boarded a plane, riding coach to California where she bought a house on stilts that was against the beach, and had a pool. No one knew her, no one knew her father, she erased all connections with any celebrities she had and she wanted to start over. The death of her father making her want to change and be a regular person.

She lived her life, working a part time job, making it seem like she was a regular person. She met a few people, had a bit of sex with a few people, had some fun. The whole nine.

Now, she had off, and she had slept the whole day away. All of her windows closed and locked, the ac on so it felt like the fucking arctic circle. She was under her favorite comforter and as she woke up she got online. Looking at the weather which was about 91, and that was warm enough to go swimming. Somehow she had invited a guy over, and he seemed pretty excited.

Aisling rubbed her eyes, thinking of her dream that she had had, which was of her mother and father with her at the beach and her jumping in the waves. She wiped the tears from the dream and got out of bed, pulling her long blonde hair up and into a messy bun, opening the binds in the whole house and making it look like she was actually alive.

She put her bikini on and walked outside, burning the Tiki Torches and making some iced tea to put vodka in later. Ailsing walked out front, sitting on her wrap around deck and lit a ciggarette, yes one of her bad habits, but it was something she was addicted to... So, oh well.

"I'm talking!"
"I'm thinking!"


[/size] • • • • • • • • • • • • • • • • • • • • • • • • • • • • •
WORDS! ..... dunno
STATUS! commmplete
NOTES! aisling is so effin cute.
TAGS! who's in the post?
INSPIRATION! Remedy by Seether
TEMPLATE CREDIT!
Arro
@
Caution 2.0
PICTURE CREDIT!
[/blockquote][/color]