Post by amos lyndon moore on May 9, 2011 5:30:23 GMT -5
[atrb=border,0,true][atrb=style, background-image:url(http://i141.photobucket.com/albums/r71/maggiesrpstuff/BACKGROUNDS/29or3i8jpg.png); border-left: #a7642e solid 30px; border-right: #4452a6 solid 30px; width: 457px; padding-top: 30; padding-bottom: 30;]

the gents,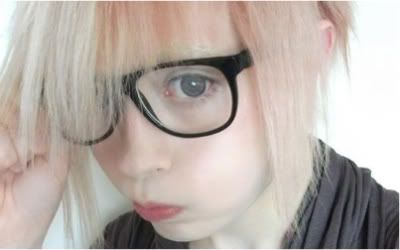 AMOS LYNDON MOORE


on the cusp of eighteen, amos is just as innocent as he was in middle school, and even before that elementary school and so on and so fourth. he's never been had the initiative to learn about drugs and alcohol, and he doesn't exactly pay attention when he should be. with a photographic memory you would assume that it would be easy for him to pick up on things but he's so naive, outside of schooling he is completely useless. however, he is kind and caring, two qualities which he finds to be the best part about him. although he may be naive and small minded at times, he can be a ball of energy when he wants to be and friends are a given. at the same time though, his naivety gets him in trouble because he tends to trust rather easily and because of this his brother has to protect him a lot. i could see him having enemies, brought on by his fraternal twin paris. last but not least there is the subject of love. sometimes amos says things that come off as being flirtatious, but in truth he has no idea if that's what you think he's doing. he's a virgin and one of those kids that if you mention something sexual he's probably not going to understand you at all and keep asking questions. at the moment, he believes himself to be asexual since he has never understood being attracted to someone. but along the journey he takes through college he will eventually learn he is not quite as unable to love as he once thought. which should be quite an adventure considering his brother does not like gay guys to begin with.


EVERYTHING YOU DO IS SUPER DUPER CUTE

DORIAN ELIJAH KNIGHT


eighteen years old and a whole career ahead of himself, dorian elijah knight does not plan to settle down any time soon. just about to graduate from high school he already has a goal. In exactly one year he plans to have his first line of clothing fully designed and in order to make his dream possible he already has a summer job. A few months ago he met a designer who had took dorian under his wings and thought dorian could actually make it in the fashion business. due to this, he asked if it would be alright for dorian to become his apprentice, and wanting to reach his goal there was no way dorian would have refused. from a young age dorian has always put the arts above everything else, it became his life. his adopted parents put him in any class from puppeteering to watercoloring to hair styling and finally design which he found a passion for. although dorian might be a little work crazed at times, he is also someone who's very open and loves to have fun. he would like to think he makes friends easily, though he can be a bit sassy at times and if you are not someone who can listen to blunt and honest truth then he might not be your cup of tea. sometimes his honesty can generate a few enemies for him, but he usually brushes them off as an ignorant person who just can't understand his charm. that's another thing about dorian, he is confident to a degree most people only wish they could be. he doesn't care what people think, especially in his fashion sense. a lot of people would think he is gay just by looking at him, but dorian doesn't like to give a name to his sexuality he likes being ambiguous. why have one sex for a lover when you could just have them all whenever you feel like it?


I'M GONNA PUT THIS BODY TO SHAME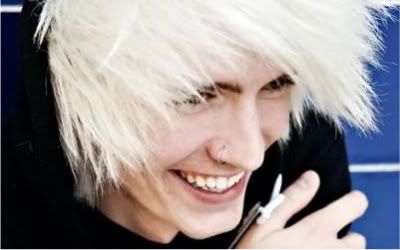 ISAAC CAMDON CROW


isaac is a nineteen year old male who was born on the fifteenth of october, he graduated high school last june despite his lack of maturity and now lives with his roommate and fellow bandmate cole. standing at six feet two inches and weighing only one hundred and forty eight pounds, the bleach blonde, brown eyed male is a klutz. isaac is bi-sexual, though he has never really been in a serious relationship. his interests and wants change on a whim though because he is not one for concentrating with a severe case of adhd. he loves talking but the tangents he goes off on may have nothing to do with what you may have been originally speaking about. although he can act rather young at times, isaac does not do well with little children no matter how hard he tries, plus people usually don't want a large five year old taking care of a small five year old; it just would not work. isaac is that of a golden retriever, and some of his best strengths exemplify that while others don't. being the puppy dog he is though, he is naive and too honest for his own good. it can get him into spouts of trouble, well that and his tendencies to bounce around non stop, people can get annoyed by him easily if he's not careful. but don't be fooled by his hyperactive and happy tendencies, he two has felt heart break, from his father no less. he was kicked out of the house a month after he graduated due to circumstances he will tell those he feels need to know. although he'd prefer not to bother people with sad stories because it would only make others sad for him. saying that, he is a fun loving, care giving, listener who is up for just about anything and you should all plot with him because he will totally love you for it, even if you decide to despise him, isaac lacks the common sense not to go near a person who hates him. being the very open and friendly guy he is, isaac would like to hope he has plenty of friends. or at least people who find him nice. at one point he liked to fight, but he's also just over zealous and annoying in a lot of people's eyes so it's no wonder he would have plenty of haters or enemies. and then there's the lovers. isaac get's crushes a bit easily, but he's never actually fallen in love or had a 'real' relationship. sure, he's done things, had one night stands, but he still has no idea what it is too love and is confused by the concept.


I'M HAPPY KNOWING THAT YOU ARE MINE

[/td][/tr][/table]
THIS TEMPLATE WAS MADE BY
WILMETTA
OF CAUTION.
[/center]
[atrb=border,0,true][atrb=style, background-image:url(http://i141.photobucket.com/albums/r71/maggiesrpstuff/BACKGROUNDS/29or3i8jpg.png); border-left: #9e3352 solid 30px; border-right: #6b9e33 solid 30px; width: 457px; padding-top: 30; padding-bottom: 30;]

the ladies,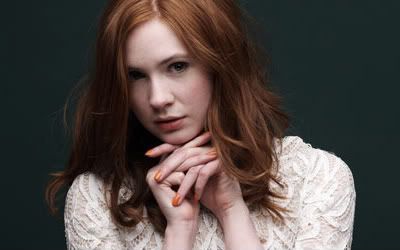 CORA GRACE LOCKHART


description of charrie goes here


PUT LYRICS OR CHARACTER TRAITS HERE

[/td][/tr][/table]
THIS TEMPLATE WAS MADE BY
WILMETTA
OF CAUTION.
[/center]